Académie Chrétienne
du Cap Haitïen
A majority of Haitian children end school after sixth grade due to the lack of secondary schools (7-13th grade) and the fact that most secondary schools are private and therefore not free. In response to the lack of secondary educational opportunities, DRM decided to partner with a local pastor, Pastor Frantz Lisma, to open a secondary school for local children.
In September 2017, the Académie Chrétienne du Cap Haitïen (ACCH) opened its doors!  Located just down the road from the Deep River Mission house, DRM has been blessed to sponsor this educational  initiative that directly benefits the children in its own community. And we would love for you to get involved!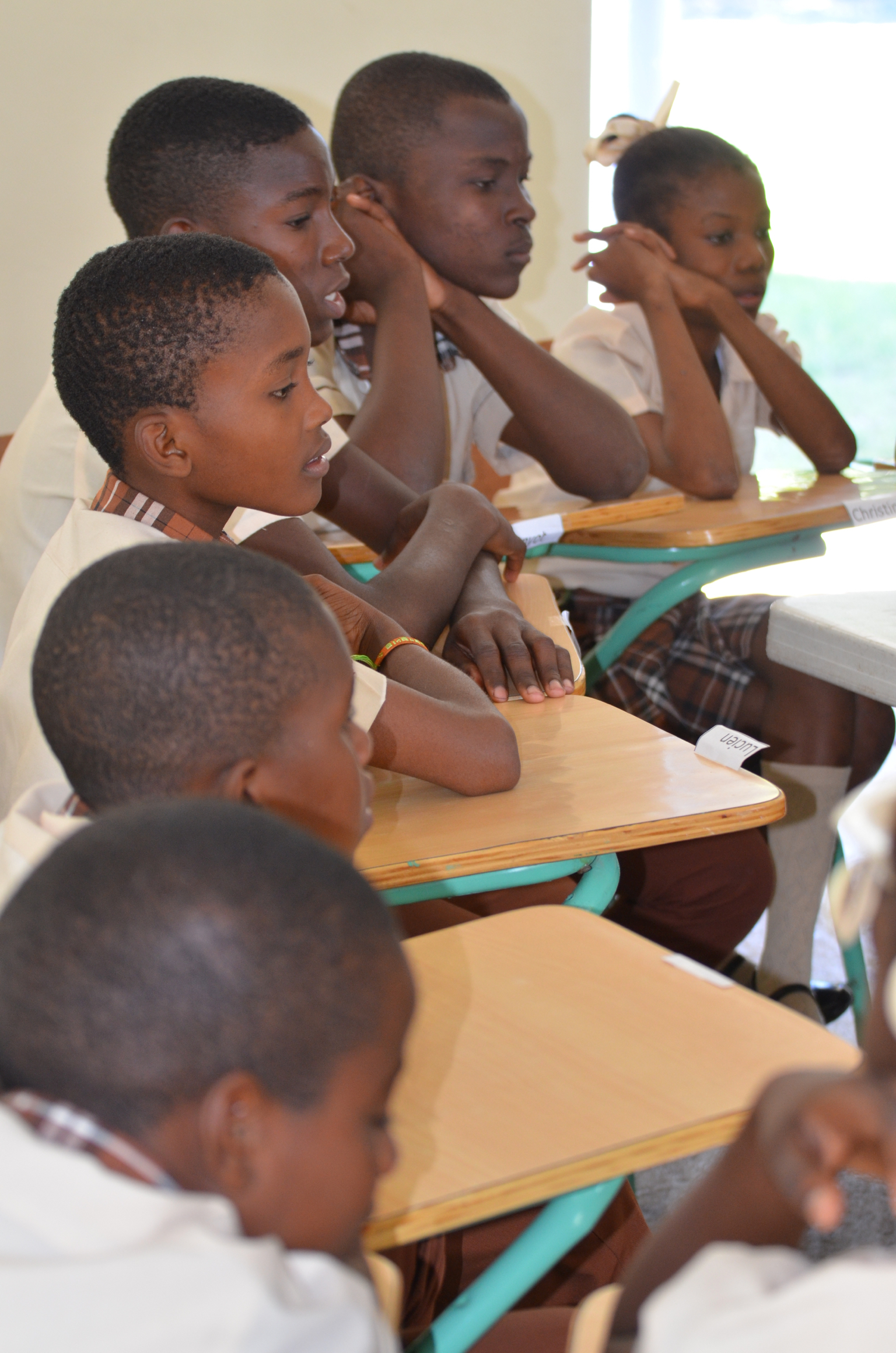 In the fall of 2017, the Académie Chrétienne du Cap Haitïen (ACCH) enrolled 14 students in its inaugural 7th grade class. In September 2018, ACCH added an additional 7th grade class, bringing total enrollment up to 39 students in two grades. Our hope is to add a new 7th grade class every year for the next five years until the school consists of grades 7 to 13 with up to 25 students in each grade. Students are financially sponsored by DRM as the $500 per pupil per year cost of schooling is simply well beyond the means of Cap Haitian families. Please prayerfully consider partnering with this initiative through our student sponsorship program.
The goal of this sponsorship program is to identify children who possess the skills and abilities to graduate from high school. DRM will also supplement their education by teaching community-centric vocational and leadership skills. We expect these students to give back to their communities by spreading their knowledge to others, leading to the betterment of Haiti. Please consider sponsoring an ACCH student for an entire year with either a monthly donation of $42 or a one time gift of $500.
Pastor Frantz Lisma has financed and constructed the majority of the school building. It is the desire of the Deep River Mission to help support the completion of this project.
The school building consists of:
4 CLASSROOMS

ADMINISTRATIVE SPACE

2 BATHROOMS

COMMON AREA FOR LUNCH, MEETINGS AND ASSEMBLING
The following projects were required to be completed before opening the school:
DRM has financed the above projects and is looking for donations to complete them.
EDUCATION COMMITTEE DIRECTOR
Bev has 20 years of ESL teaching experience in Minnesota where she worked with Somali, Russian, Guatemalan, Laotian, and Haitian refugees. She currently resides at Deep River Mission where she and Nancy Worthing work three days a week with neighborhood children and adults teaching conversational English. They also work two days per week at ACCH trying to integrate science, drama, and art into their English lessons.